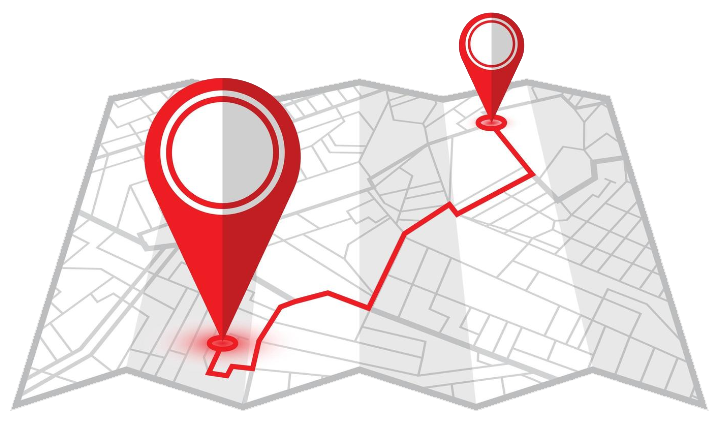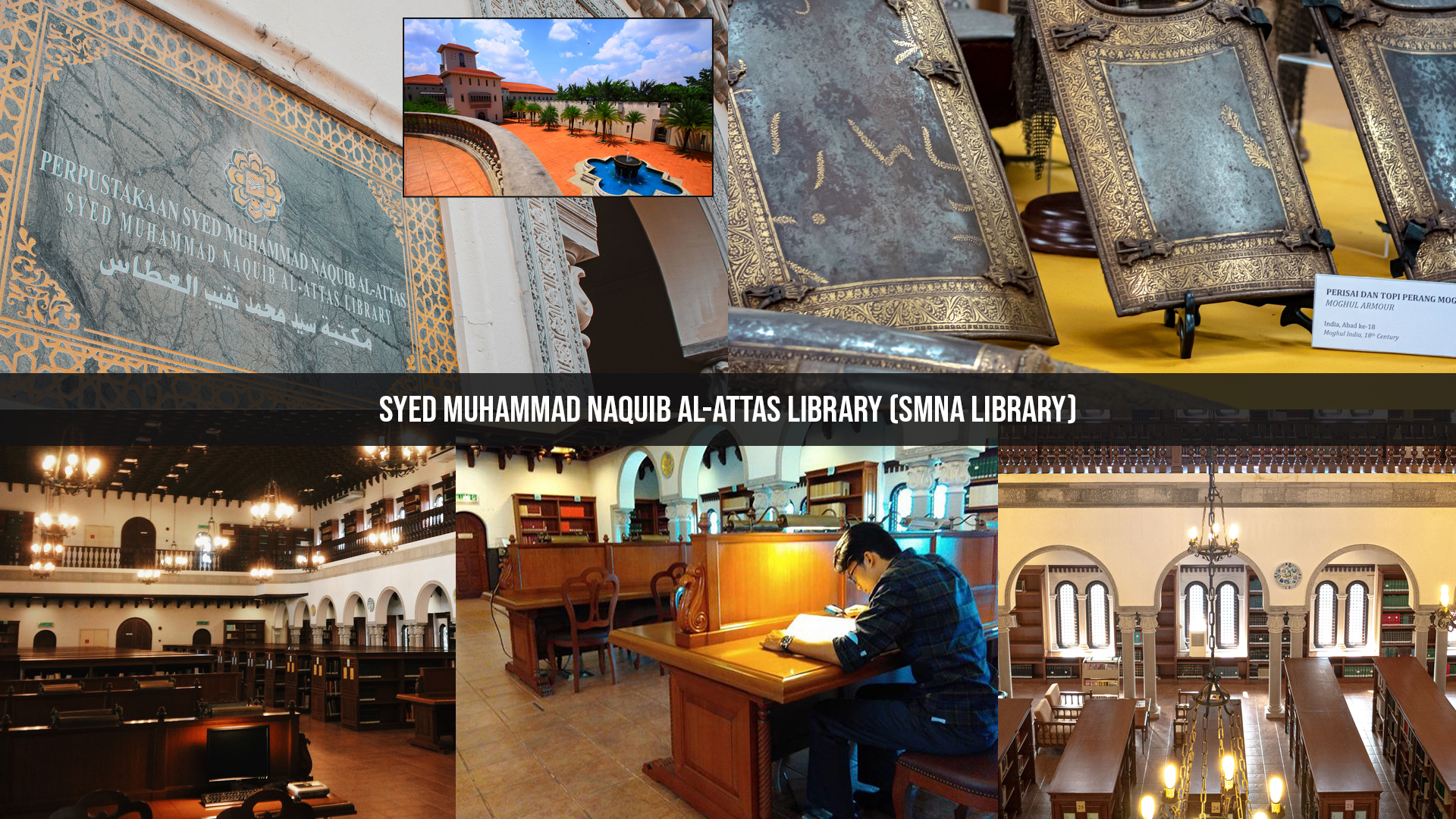 Syed Muhammad Naquib Al-Attas (SMNA) Library was established in 1989 to support the instructional and research needs of members of the International Institute of Islamic Thought and Civilisation (ISTAC). Its multi-lingual collection is one of the largest and most authoritative on Islamic studies and on comparative thought and civilization. The library was named after the founder-director of the institute, Professor Tan Sri Dr Syed Muhammad Naquib Al-Attas.

Currently the Library has over 150,000 volumes of books: 64,237 in the general and reference collections, 26,084 bound journals, 46,811 scholars' collections and rare books, 2,554 manuscripts in book form as well as17,922 volumes in micro form.

Also available are works of erudite scholarship in various Islamic languages such as Arabic, Persian, Turkish, Urdu and Malay, and Western languages such as English, French, German, Dutch, Russian, Greek and Latin. These include encyclopedias of religions, cultures and sciences; multilingual and authoritative dictionaries of major Islamic languages and languages of the Occident and the Orient; bibliographies encompassing various disciplines; catalogues of rare collections of Arabic, Turkish, Persian, Malay and other Muslim manuscripts kept in various libraries of the world; indices of different sciences; collected works of major thinkers and authors; major works on religion, philosophy, metaphysics, theology, law and jurisprudence, science and technology, languages, literatures, poetry, history, art and architecture, fine arts and education; and Arabic, Persian, Turkish, Malay and Urdu manuscripts dealing with diverse subjects and fields of knowledge.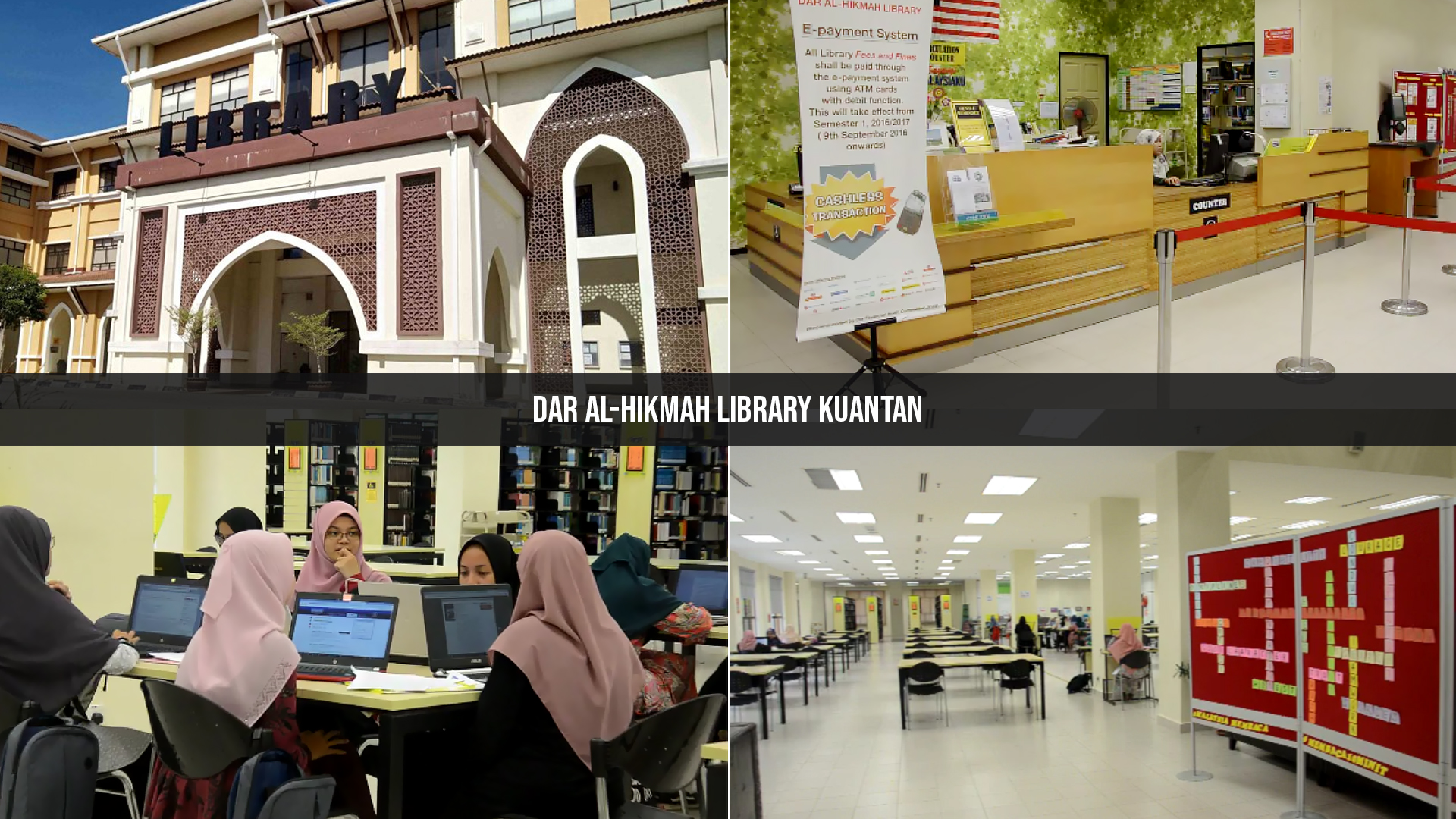 The purpose of this library is to support the curriculum and research needs of the IIUM community and to teach students research skills.


August 1997:
The IIUM Library Kuantan was first established in  Jalan Hospital Campus (JHC), as a branch of the IIUM Library, Gombak network.
June 2003:
another branch in Indera Mahkota Campus (IMC) started operating as the main library for Kuantan Campus located at Kulliyyah of Medicine building.
July 2011:
the library moved to a new library building in Indera Mahkota Campus. Location : between Kulliyyah of Dentistry and Kulliyyah of Allied Health Sciences.
1st January 2013:
all library services and facilities have moved to Indera Mahkota Campus and library space at Jalan Hospital has been given to Kulliyyah of Medicine.
1st January 2014:
another branch in CFS Gambang Campus started operating for CFS students and staff.
List of Professional Schools Served by the Library
Kulliyyah of Medicine: Since 1997
Kulliyyah of Pharmacy: Since 2002
Kulliyyah of Allied Health Sciences: Since 2004
Kulliyyah of Nursing: Since 2004
Kulliyyah of Science: Since 2006
Kulliyyah of Dentistry: Since 2007
CFS Gambang: Since 201
Rules & Regulation
Display IIUM Smart Card upon entry. Abide by IIUM dress code. Mutilating or stealing Library materials/properties are liable to strict disciplinary action. The Library accepts no responsibility for lost of personal belonging(s) left unattended. Coupling, smoking, and eating are strictly prohibited in the Library. Customers are not allowed to remove or change the placement of chairs, tables or any other furniture in the Library.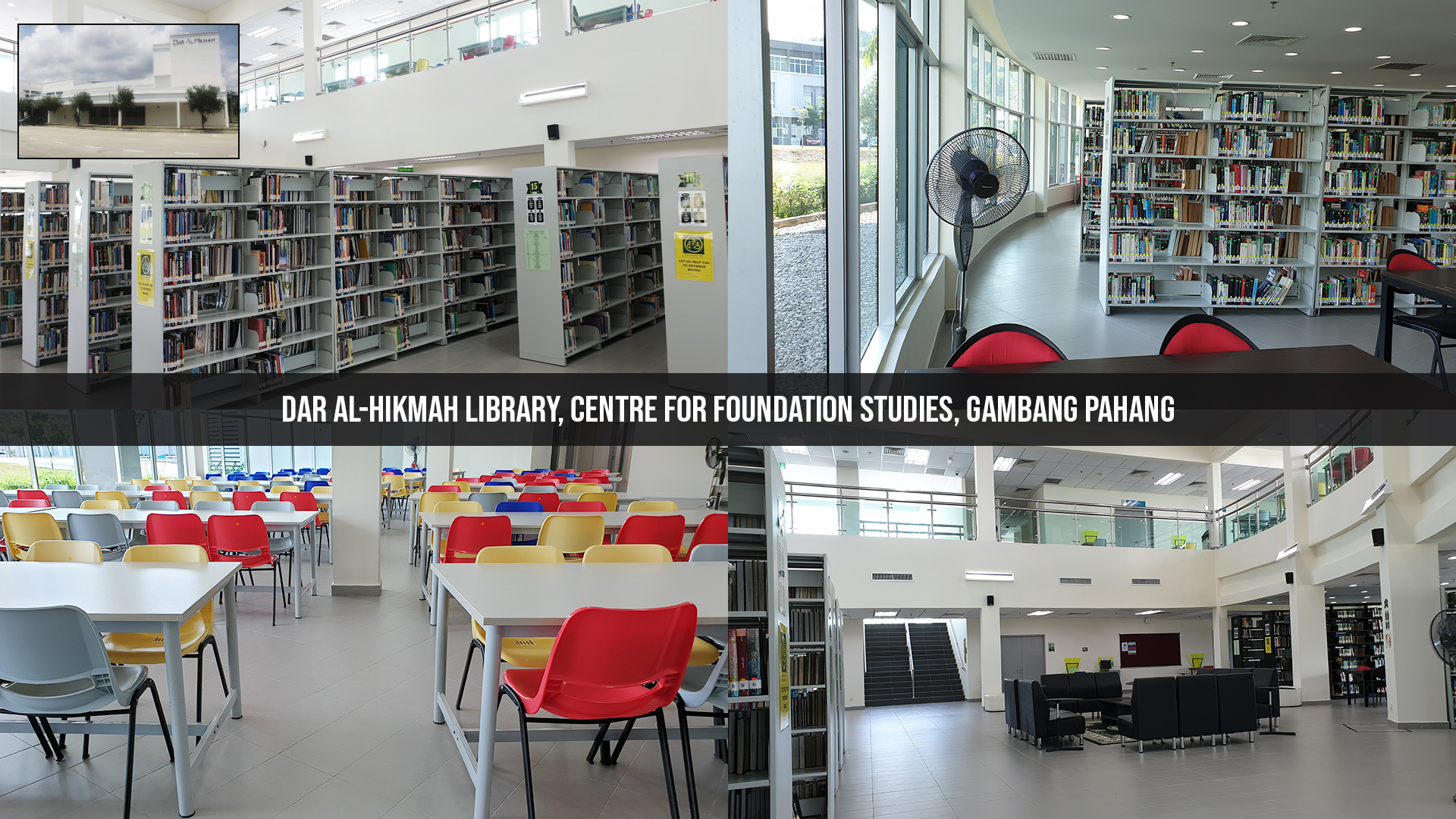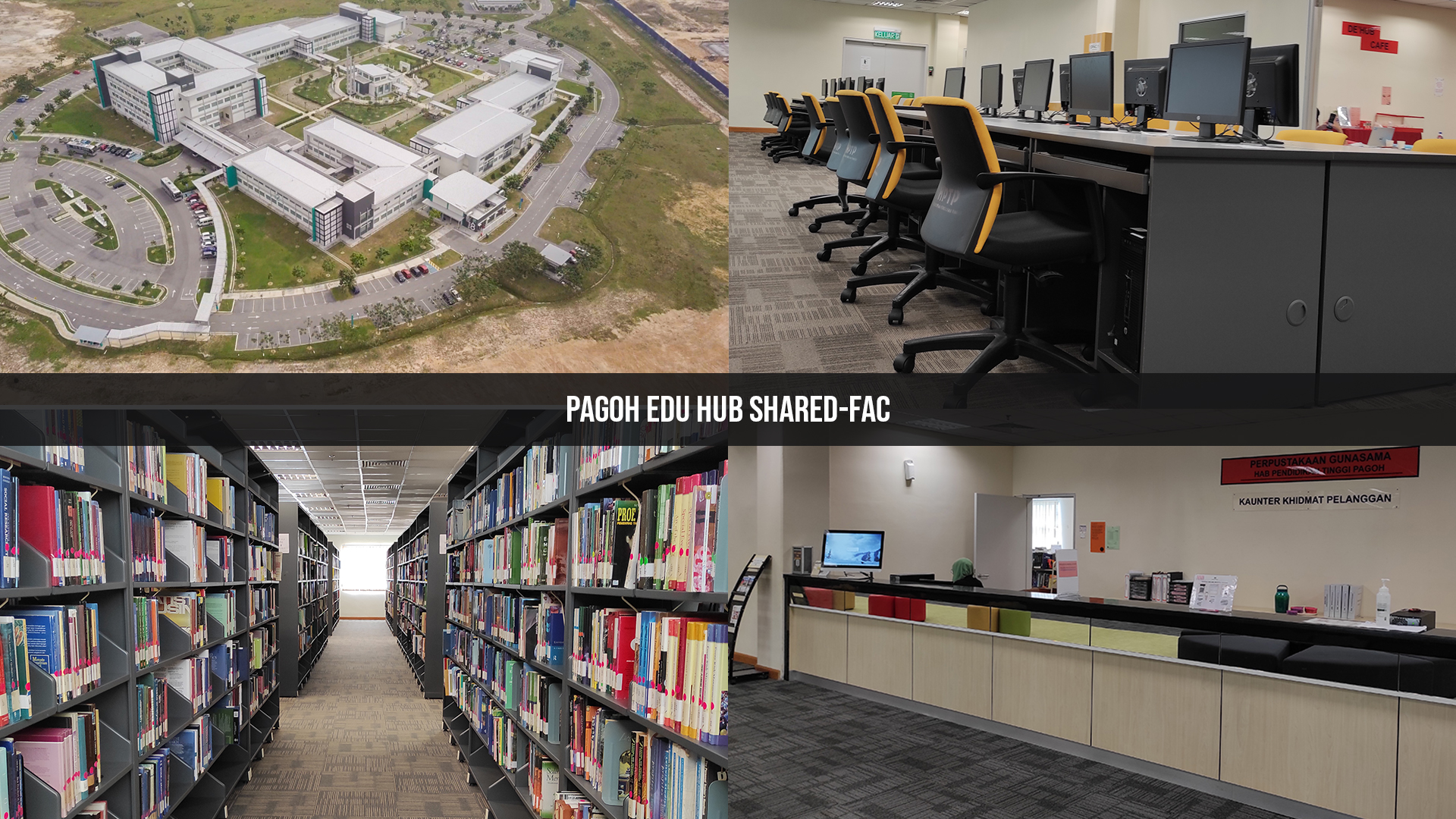 International Islamic University Malaysia
P.O. Box 10, 50728 Kuala Lumpur
Phone : (+603) 6421 6421
Fax : (+603) 6421 4053 Email : webmaster@iium.edu.my
Dar al-Hikmah Library (Central)
International Islamic University Malaysia (IIUM)
P.O Box 10, 50728 Kuala Lumpur. Malaysia
Phone:
1) 03-6421 4825 (Circulation Counter)
2) 03-6421 4815 (Readers Advisory Desk)
Fax : 03-6421 4855
Email: library@iium.edu.my
*** For Library Clearance Application, please
CLICK HERE
Researchers, Lecturers & Alumni

Business, Government & Related Links