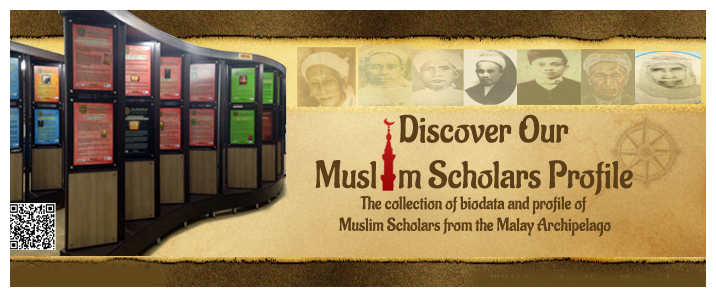 Muslim Scholars Collection is a collection of biodata and profile of Muslim Scholars from the Malay Archipelago. These materials are produced as historical resources in support of study and research in IIUM. This initiative is an effort to collect, organise, and maintain authentic information regarding Muslim Scholars from the Malay Archipelago.
The Muslim Scholars Collection was established for the following objectives:
To be known as a research university through developing this exclusive section.
To lead Malaysian universities in Islamic studies integrated with other disciplines.
To provide an exclusive hub for Islamic Studies in research which use English and Arabic as the medium unlike other universities which only use Arabic or Arabic and Malay for their Islamic Studies.
The library aspires to provide prospective students with an encouraging environment towards research in the field of Islamic Revealed Knowledge. As such, it provides an exclusive resource area comprising all major references by prominent Islamic scholars commencing the first century until the present day.
By providing the collection, the library is not only preparing the foundation for research but also will benefit others who are interested in doing research.

This collection of biographies and profiles of Muslim Scholars from the Malay Archipelago was compiled by Allahyarham Wan Muhammad Saghir Abdullah, a distinguished scholar, researcher, and author of Muslim Scholars from the Malay Archipelago. As a library of the International Islamic University, he desired that the Dar al-Hikmah Library preserve his collections for the benefit of researchers, students, and others.
This collection of biodata and profiles were displayed in the user reading area at Level 2.

International Islamic University Malaysia
P.O. Box 10, 50728 Kuala Lumpur
Phone : (+603) 6421 6421
Fax : (+603) 6421 4053 Email : webmaster@iium.edu.my
Dar al-Hikmah Library (Central)
International Islamic University Malaysia (IIUM)
P.O Box 10, 50728 Kuala Lumpur. Malaysia
Phone:
1) 03-6421 4825 (Circulation Counter)
2) 03-6421 4815 (Readers Advisory Desk)
Fax : 03-6421 4855
Email: library@iium.edu.my
*** For Library Clearance Application, please
CLICK HERE
Researchers, Lecturers & Alumni

Business, Government & Related Links