Browse-able Multimedia Collection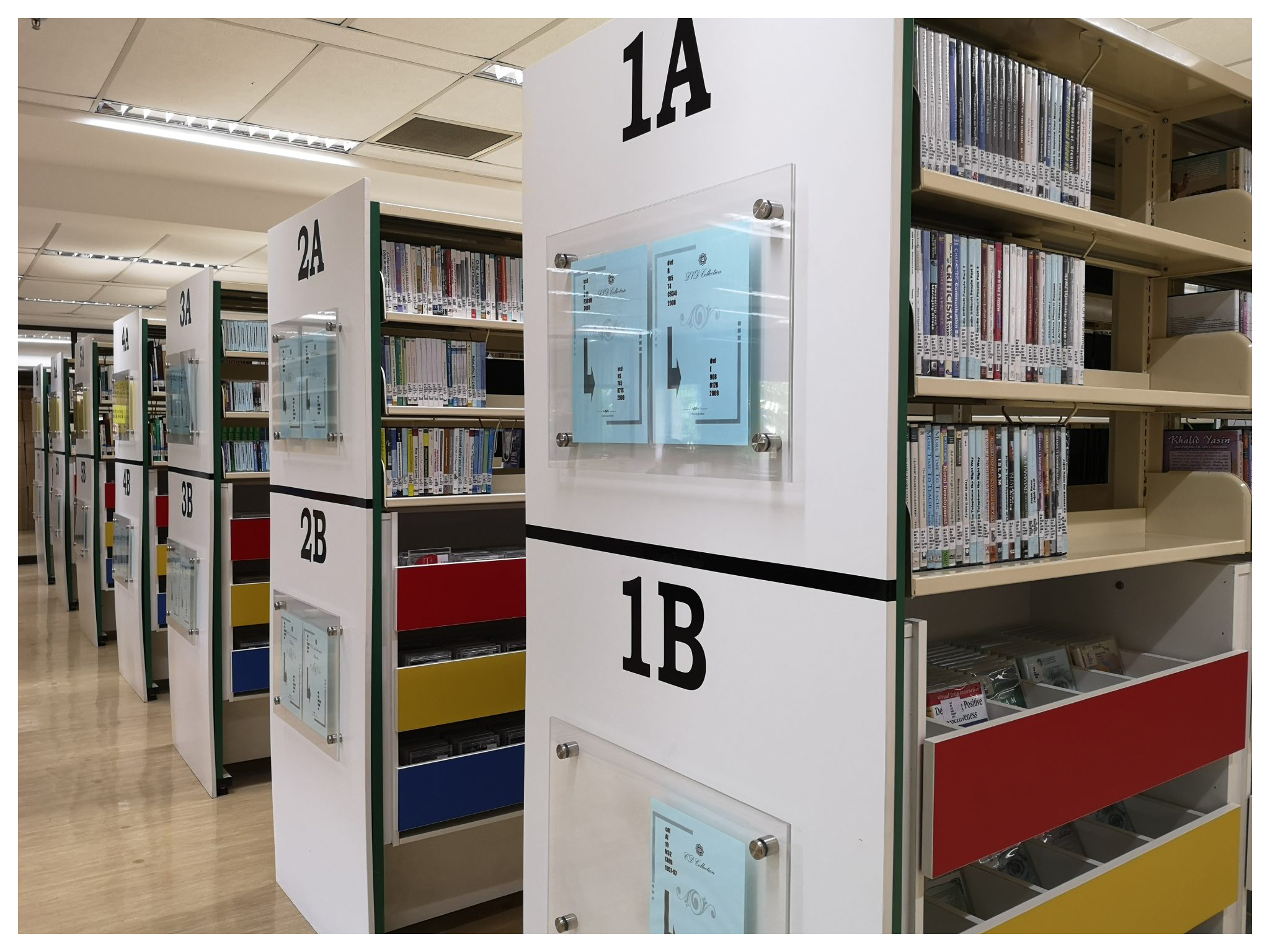 Browse-Able Multimedia Collection was introduced to the IIUM library users commencing 9th September 2013.
This new service ensures ease of access to the collection and also maximizes the usage of multimedia materials in the library. Users may browse the multimedia materials on the shelves and borrow them out at the multimedia counter.
Loan Policy
All registered members (staff/students) are allowed to borrow browseable multimedia materials.  Borrowing can be done at the Multimedia Counter, Level 3.
Only two (2) items can be borrowed at a time for two (2) days.
Users who wish to use microforms and cartographic materials can request them at the Multimedia Counter for reference in the library.
Facilities
Browse-Able Multimedia Collection
Browse-Able Theses Collection
Laptop charging areas
Seminar/Viewing Room
Auditorium
Multipurpose Room

International Islamic University Malaysia
P.O. Box 10, 50728 Kuala Lumpur
Phone : (+603) 6421 6421
Fax : (+603) 6421 4053 Email : webmaster@iium.edu.my
Dar al-Hikmah Library (Central)
International Islamic University Malaysia (IIUM)
P.O Box 10, 50728 Kuala Lumpur. Malaysia
Phone:
1) 03-6421 4825 (Circulation Counter)
2) 03-6421 4815 (Readers Advisory Desk)
Fax : 03-6421 4855
Email: library@iium.edu.my
*** For Library Clearance Application, please
CLICK HERE
Researchers, Lecturers & Alumni

Business, Government & Related Links